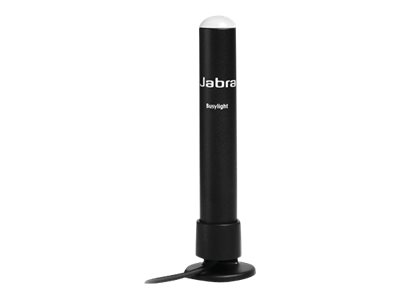 Jabra - Opptattlampeindikator for hodesett
for PRO 9460, 9460 DUO, 9460 NCSA, 9465 DUO, 9470, 9470 NCSA
Informasjon

Domed shape light guide - visible from all angles
180° turntable foot with double adhesive tape - can be mounted horizontally and vertically on desk and PC monitor
2 meters long cable - can be placed for maximum visibility
Powered via base unit - no need for external power supply

Daily distractions and unwanted interruptions in the open office environment result in lost efficiency and poor work quality. The Jabra Busylight is a polite, effective way to let people know you are on the phone. A long cord allows you to place the light where it easily can be seen. The indicator turns red when you are on a call and switches off when you end your call.