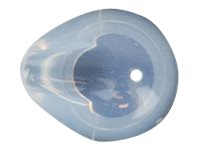 Jabra EarGels - Øretupp (en pakke 10)
for UC Voice 250, 250 MS
Informasjon

Patented designs, healthier than earpads
Air circulates freely throughout the channeled design
Outside sounds like sirens are easy to detect because the ear canal is not blocked
Smooth material won't scratch your ear's delicate skin
Stylish

Jabra EarGels are designed to channel sound directly into the ear for perfect reception, so conversations sound clear and natural at both ends of the call. They are made of a soft material shaped to sit snugly in your ear for a comfortable and secure fit. Jabra EarGels are hygienic and washable.