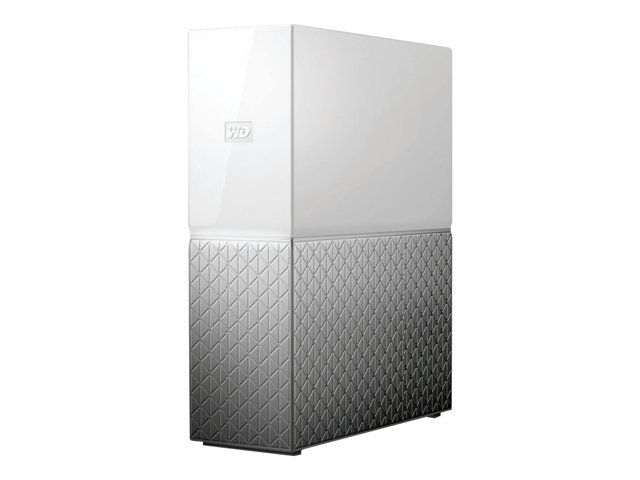 WD My Cloud Home WDBVXC0030HWT
Personlig skylagringsenhet - 3 TB - HDD 3 TB x 1 - RAM 1 GB - Gigabit Ethernet
Produsent
Western Digital
Informasjon

One central place to store and organize everything
Auto backup for photos and videos on your phone
USB port to import photos and videos from all your devices
Quick and easy sharing

My Cloud Home is an easy-to-use personal storage device that plugs directly into your Wi-Fi router at home so you can save all your digital content in one central place. You can automatically back up the photos and videos on your phone, and wirelessly back up and sync all your computers and cloud accounts. Use the USB port to quickly import photos, videos and documents from other devices, like USB flash drives and external hard drives.